Established in 1992
PPI - Was this the Biggest UK Banking Scam ever?
PPI costs account for over half of all conduct and litigation charges at UK banks - Costs from the mis-selling of payment protection insurance (PPI) has accounted for more than half of all litigation and conduct charges faced by Britain's biggest banks in recent years.
Moody's Investors Service has said that PPI was the largest single source of conduct and litigation charges from 2011 to the first half of 2019, as the country's five largest banks took a balance sheet hit from a long-running PPI scandal.
A last-minute surge in claims ahead of the deadline forced large UK lenders to set aside fresh provisions.
Last week Lloyds Banking Group and Barclays revealed that they were facing PPI costs of up to £1.8bn and £1.6bn respectively following a bigger-than-expected stampede of complaints.
Substantial conduct and litigation provisions have weighed on the profitability of the large UK banks relative to their large European peers, Moody's said today, piling on pressure amid Brexit uncertainty, low interest rates and shrinking mortgage interest margins.
Lloyds Banking Group was the most affected, with PPI provisions in quarter three of 2019 ranging between four per cent and six per cent of its Common Equity Tier 1 capital as of June 2019.
"Profitability of the five largest UK banks – HSBC, Barclays, RBS, Lloyds and Santander UK – has long been weakened by persistently high conduct and litigation costs," said Laurie Mayers, associate managing director at Moody's."–16th September 2019 – City A.M.
Comment: The FCA imposed a deadline for PPI claims of 29th August 2019. Will the total PPI compensation payouts be the final 'nail in the coffin' of the banking industry as we know it? It's a sobering thought, that even the immense amount predicted of £53bn will never compensate for all that was taken or inflicted on the bank customers from this colossal and devious banking 'scam'. All banking groups rushed to enjoy PPI profits and many followed Lloyds because it was so easy to inflict PPI on customers. But, many small businesses failed because of the banks 'up front' and obscene PPI payments charged to loans and sales which then also increased the bank interest being charged. The banks were completely out of control and the regulators just watched as many small businesses were 'fleeced'.
Whilst we may all hope it will not happen again - can we be sure of that? Regulators have always protected banks first - adopting the 'three wise monkey's theory' - not seeing - not hearing and not speaking, even when it was all there in front of their eyes. In my experience, UK banking consumer's interests have always been last in our bank regulator's thoughts and priorities. - Eddy Weatherill - IBAS - 9th September 2019
See also: https://www.theguardian.com/business/nils-pratley-on-finance/2019/sep/09/banks-have-only-themselves-to-blame-for-ppi-reckoning
Lloyds Banking Group is facing an extra bill of up to £1.8bn to cover a late rush of claims for the mis-selling of Payment Protection Insurance (PPI)
Lloyds said it saw "a significant spike" in claims in the run-up to the final deadline of 29 August and that as a result would take an extra charge of £1.2bn-£1.8bn and said it would be suspending its share buyback plan - because of the uncertainty over PPI payments.
Banks and other providers sold millions of the policies, mainly between 1990 and 2010.
Last month's final deadline for PPI compensation prompted a surge of last-minute claims from consumers.
Lloyds said that at the time of its half-year results in July, it had assumed that PPI claims would continue to come in at the rate of 190,000 a week but in the run-up to the final deadline, Lloyds said it received 600,000 to 800,000 a week.
"Including claims by the Official Receiver, the group now estimates that it will need to make an incremental charge for PPI claims, in addition to the provisions to 30 June 2019, in the range of £1.2bn to £1.8bn in its Q3 interim management statement," the bank said.
Lloyds is not the only UK bank to have been hit by the late wave of claims as last week, RBS said it expected to take an additional charge of between £600m and £900m, while shares in CYBG fell sharply after it warned it would take a hit of up to £450m.
In February this year, Lloyds said it planned to buy back £1.75bn of its shares this year. However, given the "uncertainty around the final outcome for PPI" Lloyds said it had "decided to suspend the remainder of the 2019 buyback programme, with c. £600m of the up to £1.75bn programme expected to be unused at mid-September". - BBC Business News - 9th September 2019
Industry bill for PPI claims could hit £53bn - The payment protection insurance (PPI) scandal could cost banks £53bn, according to a forecast made as firms warned of mounting bills from claims.
Dominic Lindley of New City Agenda made the estimate as CYBG warned of a potential £450m bill for new claims. Shares fell 21% to record lows.
The owner of Clydesdale, Yorkshire and Virgin Money blamed an "unprecedented volume" of complaints sparked by the 29 August deadline for claims. Other banks also face higher costs.
Royal Bank of Scotland, owner of NatWest, said on Wednesday it could face a £900m charge, while Co-operative Bank said on Thursday it was assessing its costs.
Mr Lindley, who has been keeping a tally at the think tank, said: "This means that total provisions from the banks could reach £53bn." He believes the bank with the biggest bill, Lloyds Banking Group, could announce an extra provision of £2bn, while Barclays might set aside as much as £1bn more.
PPI was designed to protect borrowers if they had an accident, fell sick or lost their job. But in millions of cases, the policyholders did not understand what they were paying for or that they might not be covered.
The deadline sparked a wave of publicity and fresh claims, according to the industry.
CYBG, which bought Virgin Money last year, said it received more than eight months' worth of requests for information about potential claims in just one month, with approximately 340,000 in aggregate over five weeks and some 120,000 of these were received in the final three days.
It said it also received a sustained increase in complaints during the same period, with an average of 5,000 a week during the first four weeks of August and an additional 22,000 complaints submitted during the final three days.
Co-op Bank on Thursday said it had "received a substantially greater volume of inquiries and complaints than expected in the final days prior to the complaint deadline" and was assessing the impact on its costs for processing and paying out claims.
Mr Lindley said the last-minute spike in PPI complaints would have "a significant impact on the banks when they announce their next financial results".
Ian Gordon, analyst at Investec, said the announcement by CYBG was "really quite shocking in terms of the anticipated damage".
He pointed out that £400m is 20% of CYBG's current stock market. He now assumes that the bank will not pay a dividend for this year.
CYBG's shares fell 20% to 110p - the lowest level since since it was spun out of National Australia Bank in 2016. – BBC Business News 5th September 2019
-----------------------------------------------
IBAS has 27 years of continuous business banking dispute investigations and negotiations experience with all major UK lenders and we provide professional, confidential guidance and direct assistance to directors and proprietors requiring assistance with their business banking disputes.
IBAS was the first in this field and remain the best.
IBAS website was launched in 1998 to help UK businesses with business banking disputes.
BBC Testimonial for IBAS - Your Money Not a moving account
see very poor 2019 - Trust Pilot Reviews for Financial Ombudsman Service
Financial Ombudsman Service will conduct an independent review - following accusations that some consumers' claims were not decided correctly. The move follows an investigation by Channel 4's Dispatches into the service.
The programme suggested some staff with inadequate training or knowledge were making decisions on complaints. It also raised concerns that pressure to resolve cases quickly may have led to banks being wrongly favoured.
The review was announced after Nicky Morgan, who chairs the Commons Treasury Committee, wrote to chief ombudsman and chief executive of the service. Ms Morgan said it was "troubling" that some cases may not have been decided correctly. - 23rd March 2018 - BBC Business News
A Dispatches undercover investigation at The Financial Ombudsman Service - found that staff with inadequate training or understanding of financial products are judging cases, with some having reached decisions in favour of the banks, without properly reading case files. This could mean hundreds of thousands of cases may need to be looked at again. NEARLY half a million PPI claims could have been wrongly rejected by the Financial Ombudsman Service. - 12th March 2018 at 8pm Channel 4 - Dispatches Undercover: Who's Policing Your Bank?
The Terminator delivers £3bn hit to big banks as PPI costs continue to rise - The latest FCA figures show the banks have already paid out £29.2bn in compensation, leaving almost £15bn left for the last rush of people who have still not claimed. The FCA announced last August that the final deadline for compensation claims for people mis-sold PPI will be 29 August 2019. The bill, which takes into account the billions already paid out, as well as provisions for payments over the next year and a half, has mounted after the banks underestimated the amount people would claim. Last year analysts at investment bank flagged that CYBG, the owner of the Clydesdale and Yorkshire banks, may be particularly at risk if PPI payments outstrip an indemnity from its former owner National Australia Bank. CYBG reports its full-year results in November. Lloyds last week announced it had raised provisions by £1.7bn during the year, pushing its tally to £18.8bn since a seminal 2011 High Court ruling. Barclays is the bank with the second largest total bill, at £9.3bn, while RBS has taken a £5.1bn hit followed by HSBC, on £3.4bn. - 25th February 2018 - City A.M. Banking News
Eddy Weatherill comment: Now we can begin to see the absolute enormity of the PPI scandal and also why the banks were so keen to hide how they had 'robbed' their customers by selling PPI when they knew it was being used mainly to feed the bank's profit and otherwise PPI was pretty much useless for the majority of their customers. Such a scam! We knew it would be a big 'issue' because the banks and the FOS resisted the early claims for payment. Just as they did for SWAPS. - 19th October 2016
Payment Protection Insurance (PPI) FAQ's BBC ONE - Watchdog (* Please Note this BBC page was last edited in November 2012)
Banking giants to add £2bn to PPI bill despite payout slowdown - The quartet of banks - Barclays, HSBC, Lloyds Banking Group and Royal Bank of Scotland - have already set aside a mammoth sum of more than £30bn for compensating victims of mis-selling and administering claims.
Sources close to the banks confirmed that they would add to their existing PPI provisions ahead of formal confirmation from the City watchdog that a 2019 cut-off point will bring an end to Britain's biggest consumer mis-selling scandal.
The Financial Conduct Authority (FCA) has been conducting a consultation on the so-called timebar exercise, with submissions by interested parties made earlier this month.
The big banks had hoped to have already set aside sufficient funds for PPI mis-selling but have been forced into a rethink because the likely FCA deadline for claims is a year later than anticipated. Lloyds, which had by far the biggest share of PPI policies, has already been forced to fork out more than £16bn over the issue. Analysts at Autonomous Research, which is chaired by the former City Minister Lord Myners, projected last year that banks could face a separate £33bn bill if the Plevin judgement was extended to other financial products - Sky News 18.10.16
Eddy Weatherill comments: The FCA is now 'in business' and taken over from the FSA. The FSA was a failure and many have already said the FCA could not do any worse. The FSA was regulator of the banks in a period when too much went wrong in the UK and we will all continue to pay for bankers greed for many years to come. Regulation must now be effective - but it must also be seen to be effective and provide no more 'banking for the boys' clubs and immunity from the law.
Fines are not enough. The FCA promises better feedback and better use of 'market' information when it is received by them - which hopefully will prevent any repetition of such blatant cons like PPI and SWAPS.
These appeared to IBAS to be more like organized crime operations than professional banking.
When IBAS made the Banking Ombudsman (now the Financial Ombudsman Service) aware of such matters (PPI) by submitting cases for investigation - those cases were 'turned away' and not investigated by them. PPI were considered by them as being 'normal' banking practice and so they continued.
Many more people were then 'ripped off'.
Those 'normal' banking practices, which should not have been allowed to thrive have cost the banking industry compensation in the order of £10b plus (and still not finalized).
We also know that many of those defrauded will never be compensated because they will have died/lost their homes/lost their businesses and/or lost the right to make their claim during the time it has taken for the regulators to act.
So, whilst we applauded the rather belated action of the FSA, we cannot endorse their inactivity or lack of regulation over many years as financial matters in the UK escalated to become completely out of control. - 10th April 2013
PPI the Banking 'Scam' that became a Public Relations Disaster
The banking industry has abandoned their legal fight over the mis-selling of payment protection insurance (PPI). The BBA, the trade association, representing major banks has said it would not appeal against new rules on mis-selling.
The FSA has won this battle and we should all applaud that victory.
PPI has been a Public Relations disaster for the UK banking industry. IBAS has seen the evidence of banks mis-selling PPI over many years. Bank loans and overdrafts were 'sold' with 'up front' payments for PPI premiums, without choice – which also meant further interest for the bank on an already costly and non-performing product.
PPI has made incredible profits for banks over a very long period. If bank customers had received good value protection there would not have been this PR disaster. The FSA has estimated that the banks will pay up to £4.5bn to settle tens of thousands of claims. To date Lloyds Banking Group has made a £3.2bn provision for possible claims, Barclays has set aside £1bn to pay compensation and HSBC £269m – so the figure is already above £4bn from just three banks. IBAS expect the true cost to be around £10bn – but that's assuming compensation will be paid to those to whom it is owed.
However, the banks have resisted all claims so far. Only now when they cannot see another way out of this mess have they admitted their problem with mis-selling PPI and they will now attempt to turn the PR disaster into a PR bonus.
However, banks do not give up money easily or at all and they will diminish or resist PPI claims where they can. Where they cannot resist the claim itself, they will inevitably attempt to diminish the value of that individual claim by applying pressures on the customer and the Financial Ombudsman Service.
Also, where the banks previously refused to commit staff to deal with complaints on PPI they will now 'refocus' their activity and employ more staff to 'fight' the PPI mis-selling claims. Banks are masters at this process; they manoeuvre and just fight on in a different way.
If you have bank shares no doubt you would applaud such actions - but the banks have resisted changes and cheated customers for too long. They have manipulated the legal system, regulators and successive governments to achieve massive profits, using PPI and other 'scams' to increase bank profits, whilst continually 'ripping-off' customers.
Banks are greedy and PPI was a perfect vehicle for huge profits – with little risk. But, customers found that many PPI policies never ever paid out, particularly when they urgently needed the 'cover' that was sold them. The banks deliberately resisted and mishandled the complaints on PPI, which has been a historical habit.
Only now in 2011 has the bank's disgraceful conduct been brought to an end. Let's all hope it is not an end to this process of bank education - but just a beginning.
- This article was written by Eddy Weatherill, CEO of IBAS and Published in Fresh Outlook on 12th May 2011
The banking industry has abandoned a legal fight over the mis-selling of payment protection insurance (PPI). -The British Bankers' Association, which fought the case, said it would not appeal after losing a court challenge against new rules on mis-selling. Barclays said it had set aside £1bn to pay compensation, and HSBC £269m, while RBS added £850m to the £200m it had already paid or provided for. Last week, Lloyds Banking Group made a £3.2bn provision for possible claims. The FSA has previously estimated that the banks will have to pay up to £4.5bn to settle tens of thousands of claims. That now appears to be an underestimate. The big PPI lesson for banks - 9th May 2011 - BBC News
IBAS has gained very specialist knowledge from IBAS investigations into UK business banking account disputes since 1992 - no other organization has IBAS experience or IBAS knowledge, which provides IBAS with the 'extra' width of knowledge for our investigations (and for IBAS use only) in assessing investigation strategy to produce the best results for your bank personal guarantee debt claim demand or your business banking debt claim demand.
IBAS has featured on BBC TV, BBC TV News, ITV, Meridian and Sky News and contributed to many editorials and articles including those in the Sunday Times, Times, Daily Mail, Daily Express,Telegraph and Daily Mirror.
Note at 21st December 2011: More than £1bn was paid in compensation in the first 10 months of the year to people who were mis-sold payment protection insurance (PPI), financial watchdog figures show.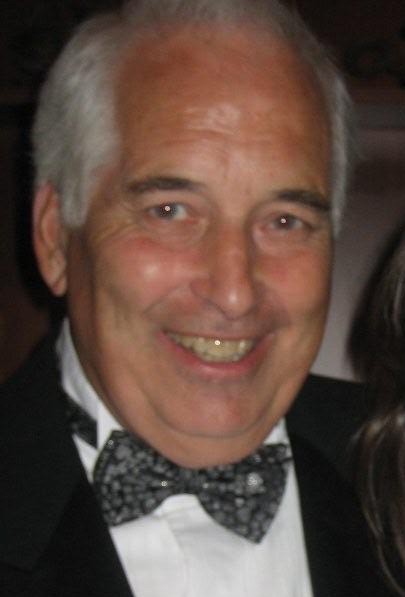 Last modified: 24th January 2020